AF Recruiting, Reimagined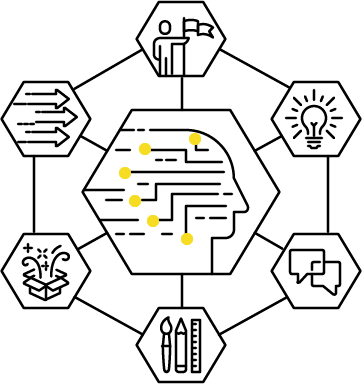 Help us solve the recruitment challenges facing the US Air Force and formulate innovative solutions that generate interest and meet the needs of our evolving force.
IN EXPERT REVIEW
WE NEED YOUR INNOVATIVE SOLUTIONS!
The Air Force Recruiting Service (AFRS) is responsible for recruiting young Americans to fill roles across the entire spectrum of career fields in the Air Force. To attract the best possible talent, AFRS, in partnership with AFWERX, is reimagining recruitment methods. In this challenge, we are seeking solutions that cover a wide range of capabilities such as outreach, engagement, experiences, storytelling, skills assessment, data capture, analytics, best practices, gamification, creative marketing, advertising and digital platforms. The efforts of this challenge will help increase the propensity for young Americans to join USAF, shift the public's perception of life in the Air Force and enable us to scale solutions across the entire recruiting enterprise!
What's in it for you?
USAF and AFWERX possess innovation funding to designate towards exploring viable solutions and partnerships to further strengthen the Air Force. USAF has prototype funding available for individuals or companies who propose solutions to this specific challenge. Expert evaluators will carefully examine compelling challenge solutions presented within this crowdsourcing platform, and the best solutions could lead to additional prototyping, R&D and production contracts to be granted after the initial award. Your participation could lead to official recognition for you or your company and the chance to work alongside the Air Force and other DoD agencies to see your concept mature into impactful real-life implementation!