As a capability area of the U.S. Air Force, we partner with innovative minds from industry and academia to identify solutions to Air Force problems that will benefit the warfighter. We support streamlined contracting methods to make doing business alongside the Air Force quicker and more accessible for you!
AFWERX Challenge Process
The U.S. Air Force identifies topic areas and capability gaps that they believe industry can support and partners with AFWERX, the Air Force's premier innovation program. Through workshops, crowdsourced campaigns and live events, AFWERX rapidly connects Air Force problems with solution providers in companies of all sizes in the private sector, whether you have previously worked with the government or not.
As of January 2021,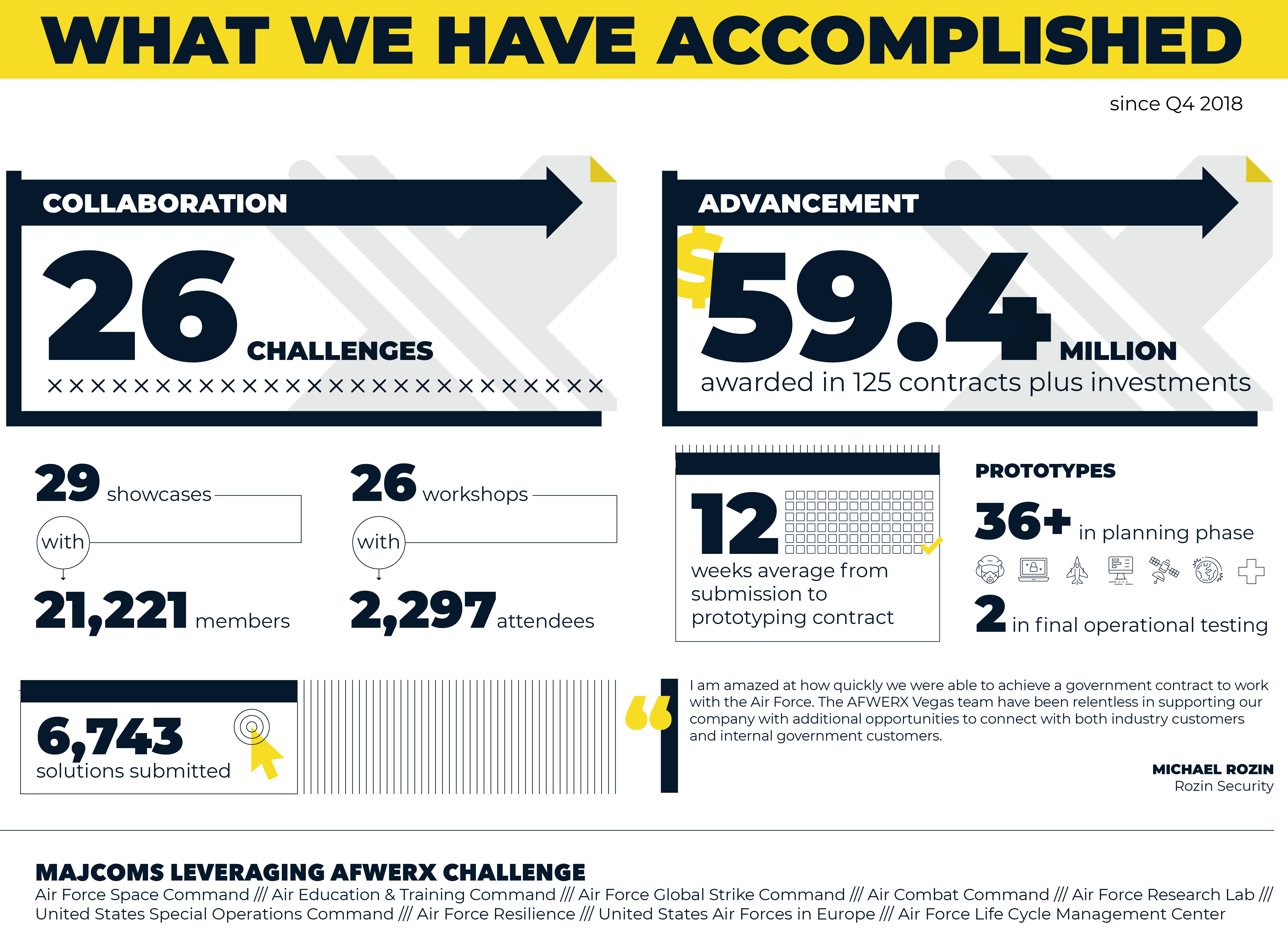 Here's How it Works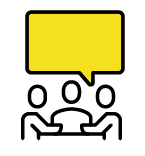 1. Challenge Definition workshop
We gather a diverse set of subject matter experts using advanced facilitation techniques in a 2-day, face-to-face, Challenge Definition Workshop from industry, academia and the government to help define the challenge and formulate an actionable challenge statement that is marketable to industry.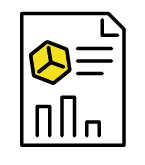 2. Open Innovation Challenge
We launch a Crowdsourcing Campaign that is open to innovators from industry, academia and the government who have full or partial solutions to solve the problem identified. Innovators submit their solutions and a panel of subject matter experts, including Air Force decision-makers, select the innovators who will be invited to the Challenge Showcase.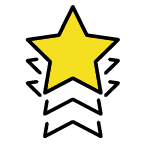 3. Showcase
We host a 1-2 day Showcase Event that brings together the selected solution providers and potential government customers to demonstrate, discuss and iterate solutions.

4. Contract
We bring the right people together to expedite the process of awarding contracts for selected companies to continue development and/or deliver solutions.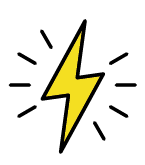 5. Impact
In much shorter timeframes, innovative companies and institutions have easier access to advantageous government contracts and the U.S. Air Force has better solutions with the latest innovations to better serve the warfighter.
 
What is AFWERX Challenge?
Challenge is where individuals, startups, small businesses, large enterprises, academics and research labs submit solutions to specific challenges to solve problems for the U.S. Air Force (USAF). It's a growing military/business ecosystem. Most of the challenges are open, seeking to facilitate dialogue and collaboration. On open challenges, participants can usually see, comment, rate and community vote on submissions. AFWERX Challenge does not ask for IP, trade secrets or financial information to be disclosed publicly.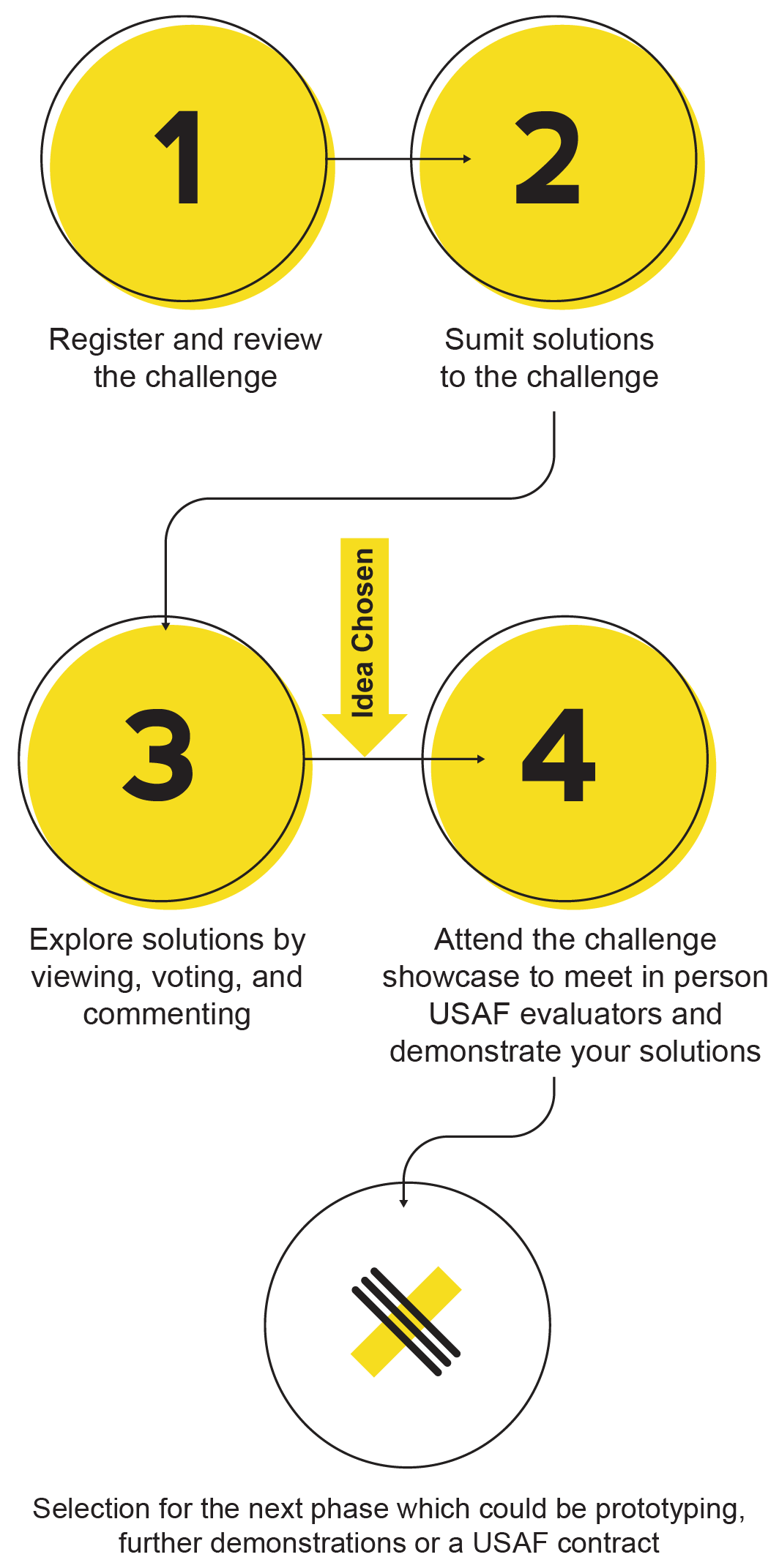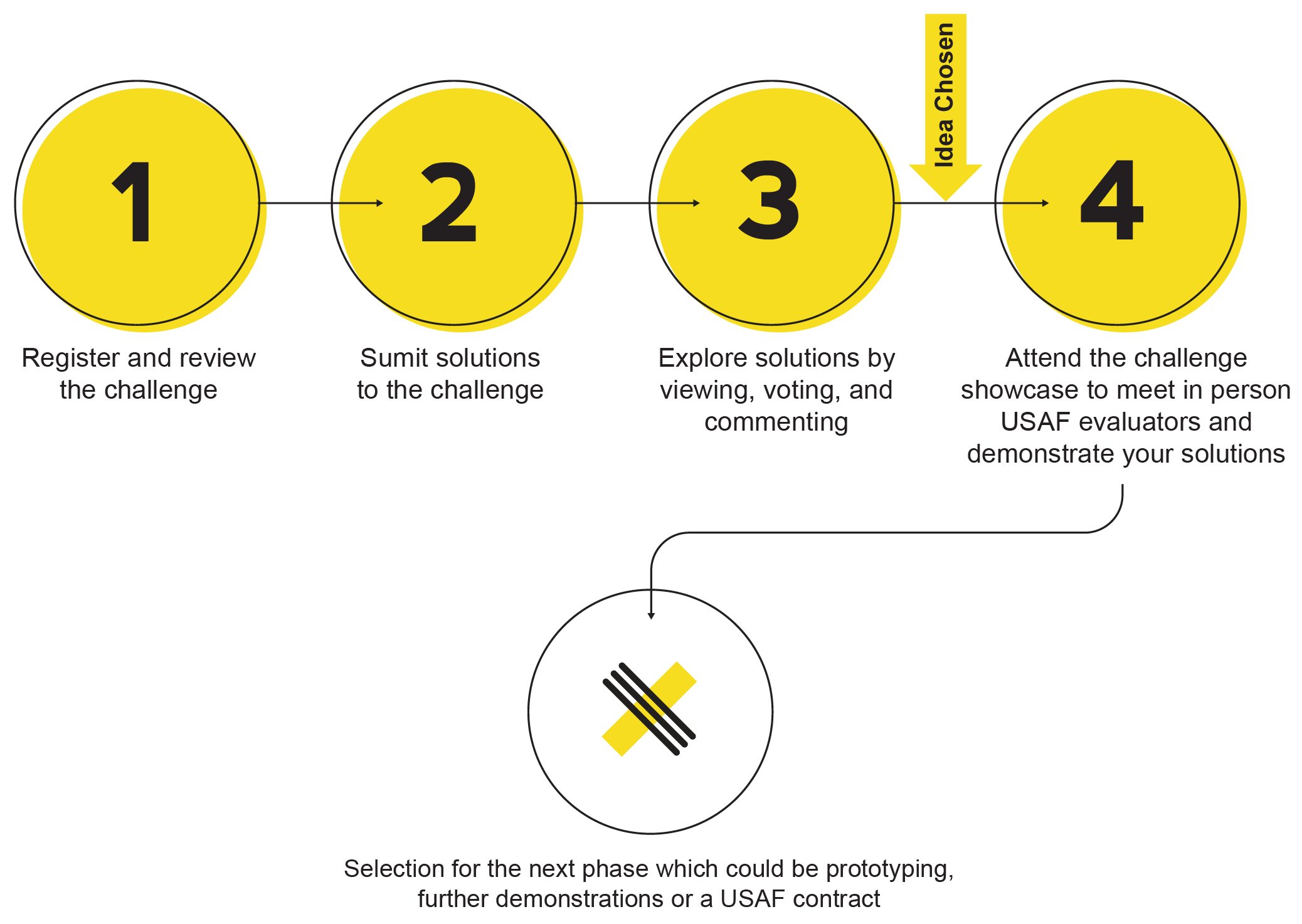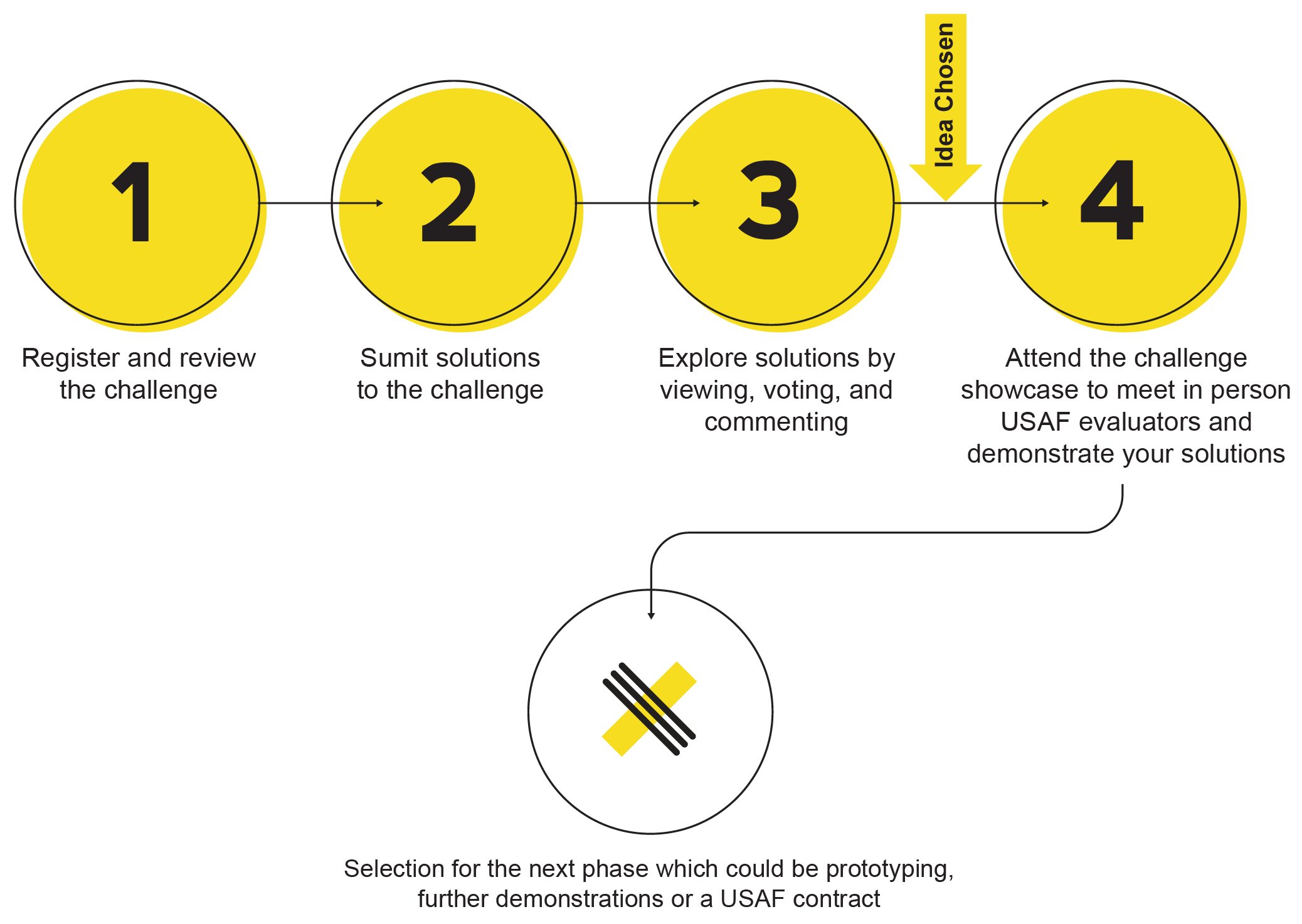 LEARN MORE